Pulmonary sclerosing pneumocytoma, an adenocarcinoma mimicker: a case report and review of the literature.
Keywords:
Sclerosing, Pneumocytoma, Adenocarcinoma, Pulmonary
Abstract
Pulmonary sclerosing pneumocytoma (PSP) is a rare condition, occupying only approximately 1% of all benign lung neoplasms and the description of this disease through a radiological perspective is limited. Only approximately a third of PSP has been correctly diagnosed pre-operatively through contrast-enhanced computed tomography (CECT) thorax. To date, only few radiological features have been described to ascertain this disease and there is still a significant portion of patients being misdiagnosed with a malignant neoplasm.  We report a case of PSP that was initially misdiagnosed as lung adenocarcinoma stage IIA and the histopathological findings of surgical resection confirmed the diagnosis of PSP. We try to add some points from this case into the previous radiological description of this uncommon disease with a common presentation.
Downloads
Download data is not yet available.
References
Liebow AA, Hubbell DS. Sclerosing hemangioma (histiocytoma, xanthoma) of the lung. Cancer 1956;9:53-75. doi: 10.1002/1097-0142(195601/02)9:1<53::aid-cncr2820090104>3.0.co;2-u.
Devouassoux-Shisheboran M, Hayashi T, Linnoila RI, Koss MN, Travis WD. A clinicopathologic study of 100 cases of pulmonary sclerosing hemangioma with immunohistochemical studies: TTF-1 is expressed in both round and surface cells, suggesting an origin from primitive respiratory epithelium. Am J Surg Pathol 2000 ;24:906-16. doi: 10.1097/00000478-200007000-00002.
Neuman J, Rosioreanu A, Schuss A, Turi G, Yung E, Trow TK, et al. Radiology-pathology conference: sclerosing hemangioma of the lung. Clin Imaging 2006;30:409-12. doi: 10.1016/j.clinimag.2006.05.030.
Shin SY, Kim MY, Oh SY, Lee HJ, Hong SA, Jang SJ, et al. Pulmonary sclerosing pneumocytoma of the lung: CT characteristics in a large series of a tertiary referral center. Medicine (Baltimore) 2015;94:e498. doi: 10.1097/MD.0000000000000498.
Sugio K, Yokoyama H, Kaneko S, Ishida T, Sugimachi K. Sclerosing hemangioma of the lung: radiographic and pathological study. Ann Thorac Surg 1992 ;53:295-300. doi: 10.1016/0003-4975(92)91336-8.
Cheung YC, Ng SH, Chang JW, Tan CF, Huang SF, Yu CT. Histopathological and CT features of pulmonary sclerosing haemangiomas. Clin Radiol 2003 ;58:630-5. doi: 10.1016/s0009-9260(03)00177-6.
Wang QB, Chen YQ, Shen JJ, Zhang C, Song B, Zhu XJ, et al. Sixteen cases of pulmonary sclerosing haemangioma: CT findings are not definitive for preoperative diagnosis. Clin Radiol 2011;66:708-14. doi: 10.1016/j.crad.2011.03.002.
Lei Y, Yong D, Jun-Zhong R, Zhi Y, Zi-Tong W. Treatment of 28 patients with sclerosing hemangioma (SH) of the lung. J Cardiothorac Surg 2012;7:34. doi: 10.1186/1749-8090-7-34.
Im JG, Kim WH, Han MC, Han YM, Chung JW, Ahn JM, et al. Sclerosing hemangiomas of the lung and interlobar fissures: CT findings. J Comput Assist Tomogr 1994;18:34-8. doi: 10.1097/00004728-199401000-00007.
Lin KH, Chang CP, Liu RS, Wang SJ. F-18 FDG PET/CT in evaluation of pulmonary sclerosing hemangioma. Clin Nucl Med 2011;36:341-3. doi: 10.1097/RLU.0b013e31820aa00c.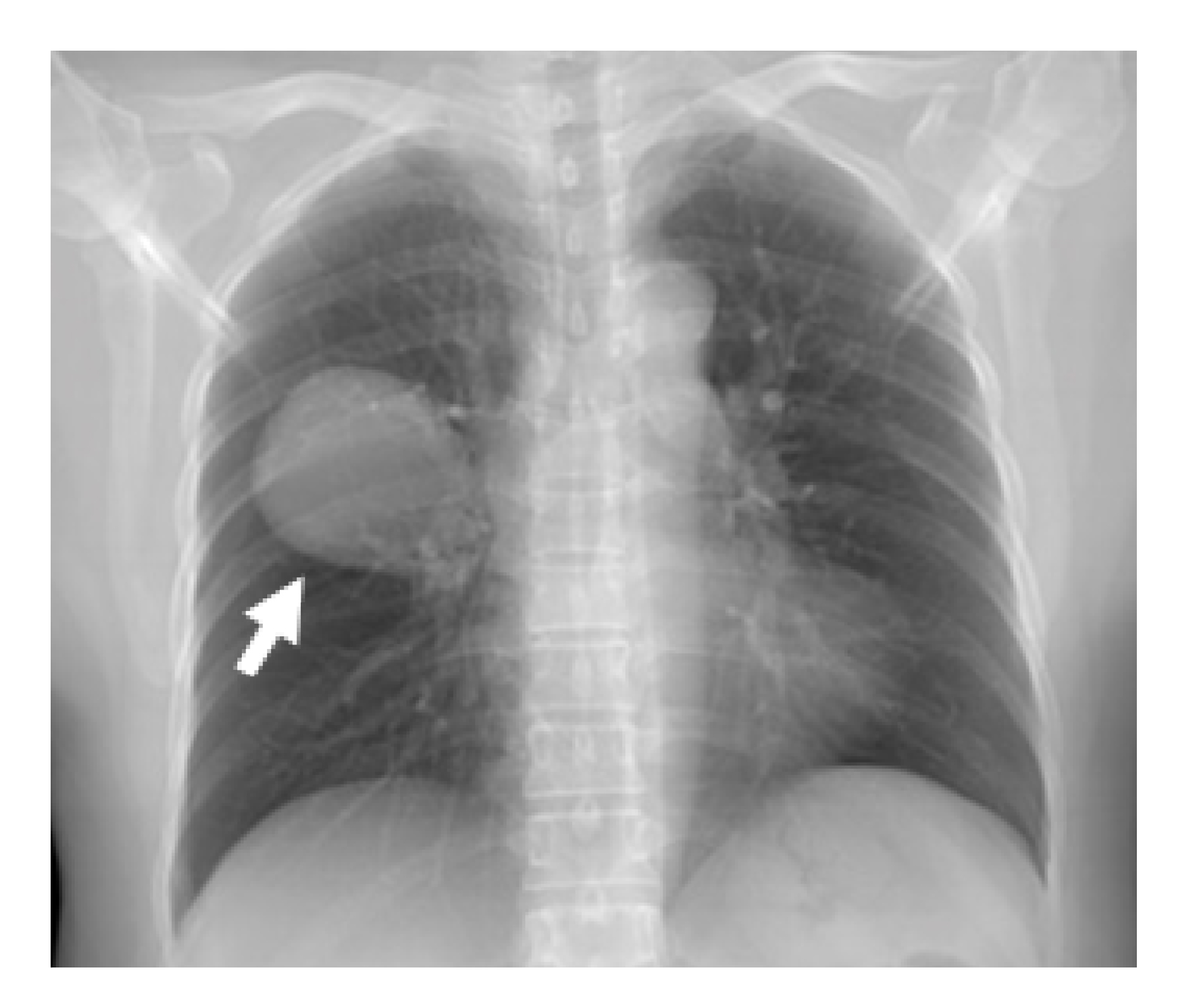 Downloads
How to Cite
1.
Roslly MZ, Mohd Mustapha AWM, Nik Fuad NF. Pulmonary sclerosing pneumocytoma, an adenocarcinoma mimicker: a case report and review of the literature. . ASEAN J Radiol [Internet]. 2021Apr.30 [cited 2023Oct.4];22(1):44-5. Available from: https://asean-journal-radiology.org/index.php/ajr/article/view/120
License
Copyright (c) 2021 The ASEAN Journal of Radiology
This work is licensed under a Creative Commons Attribution-NonCommercial-NoDerivatives 4.0 International License.
Disclosure Forms and Copyright Agreements
All authors listed on the manuscript must complete both the electronic copyright agreement. (in the case of acceptance)