MR lymphangiography in lymphedema
Keywords:
MR lymphangiography, MRI, Lymphangiogram, Lymphedema
Abstract
Lymphedema is a chronic disorder, defined as progressive and excessive accumulation of protein-rich fluid, inflammation and fibrosis in the interstitial space, resulting from impaired lymphatic drainage. It is vulnerable to misdiagnosis and has been badly reputed as an incurable disease. Nowadays, the lymphovenous anastomosis (LVA) is microsurgical technique for bypassing the obstructed segment of the lymphatic pathway into the venous system.
MR lymphangiography (MRL) is an advance imaging technique using 3D volumetric contrast-enhanced MR angiography with high temporal and spatial resolution, which can evaluate both anatomy and function of the lymphatic system. It is a quick less invasive imaging technique, which aids in diagnosis, preoperative evaluation and follow up.
For the experience and technical detail of MRL in PSU will be described in this article.
Downloads
Download data is not yet available.
References
Mehrara B. Clinical features and diagnosis of peripheral lymphedema [Internet]. Post TW, ed. UpToDate. Waltham, MA: UpToDate Inc. [updated 2018 Dec 17; cited 2019 Jul 14]. Available from:https://www.uptodate.com.
Damstra RJ, Mortimer PS. Diagnosis and therapy in children with lymphoedema. Phlebology 2008;23:276–86.
Baz AA, Hassan TA, Atta AT, El kholy MS. Role of contrast enhanced MRI lymphangiography in evaluation of lower extremity lymphatic vessels for patients with primary lymphedema. Egypt J Radiol Nucl Med 2018;49:776–81.
Kayiran O, De La Cruz C, Tane K, Soran A. Lymphedema: from diagnosis to treatment. Turk J Surg 2017;33:51–7.
Mitsumori LM, McDonald ES, Wilson GJ, Neligan PC, Minoshima S, Maki JH. MR lymphangiography: how i do it. J Magn Reson Imaging 2015;42:1465–77.
Mazzei FG, Gentili F, Guerrini S, Cioffi Squitieri N, Guerrieri D, Gennaro P, et al. MR Lymphangiography: a practical guide to perform It and a brief review of the literature from a technical point of view. Biomed Res Int. 2017;2017:2598358. doi: 10.1155/2017/2598358.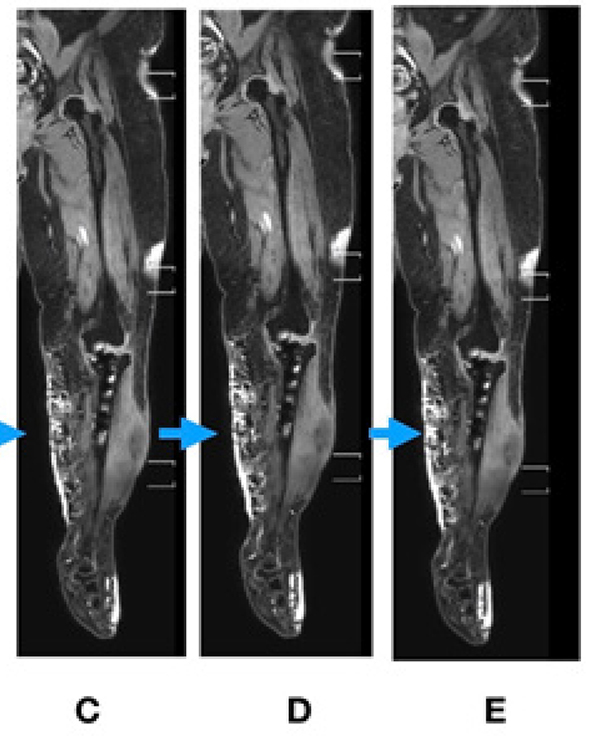 Downloads
How to Cite
1.
Limphanudom S, Boonsin P. MR lymphangiography in lymphedema. ASEAN J Radiol [Internet]. 2019Jul.28 [cited 2023Oct.5];20(1):28-34. Available from: https://asean-journal-radiology.org/index.php/ajr/article/view/46
Section
Initiative/ Innovation
License
Disclosure Forms and Copyright Agreements
All authors listed on the manuscript must complete both the electronic copyright agreement. (in the case of acceptance)