ULTRASOUND - GUIDED TRANSRECTAL DRAINAGE OF PELVIC ABSCESS
Abstract
Although transrectal drainage of deep pelvic abscess has been reported, the cumulative experience is small. Two cases of deep pelvic abscess treated successfully with transrectal drainage were described. Ultrasound was used as the imaging guidance, providing inexpensive, real-time, multiplanar and radiation-free images that made the procedure quick, accurate and safe.
Downloads
Download data is not yet available.
References
Tanisro K. CT-guided transrectal drainage of deep pelvic collection. Asean Journal of Radiology 1998; 4: 135-140
Mauro MA, Jaques PF, Mandell VS, Mandel SR. Pelvic abscess drainage by the transrectal catheter approach in men. AJR 1985; 144: 477-479
Jamieson DH, Chait PG, Filler K. Interventional drainage of appendiceal abscess in children. AJR 1997; 169: 1619- 1622
Barozzi L, Pavlica P, Menchi I, et al. Prostatic abscess: diagnosis and treatment. AJR 1998; 170: 753-757
Pereira JK, Chait PG, Miller SF. Deep pelvic abscesses in children: transrectal drainage under radiologic guidance. Radiology 1996; 198: 393-396
Nosher JL, Needell GS, Amorosa JK, Krasna IH. Transrectal pelvic abscess drainage with sonographic guidance. AJR 1968: 146: 1047-1048
Bennett JD, Kozak RI, Taylor BM, Jory TA. Deep pelvic abscesses: transrectal drainage with radiologic guidance. Radiology 1992; 185: 825-828
Gazelle GS, Haaga JR, Stellato TA, et al. Pelvic abscesses: CT-guided transrectal drainage. Radiology 1991; 181: 49-51.
Carmody E, Thurston W, Yeung E, Ho CS. Transrectal drainage of deep pelvic collections under fluoroscopic guidance. Can Assoc Radiol J 1993; 44: 429-433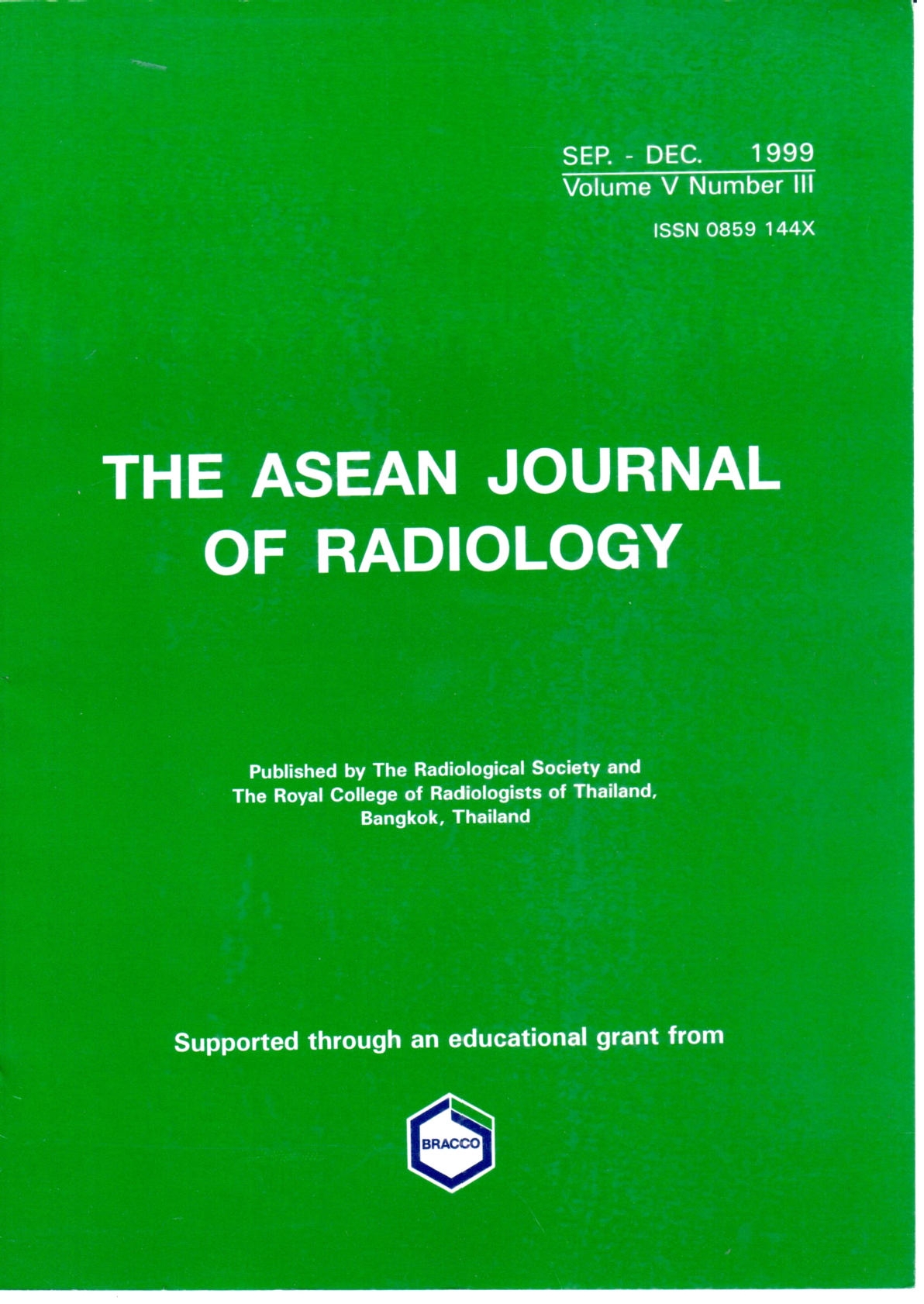 Downloads
How to Cite
1.
TANOMKIAT W, HIRUNPAT S. ULTRASOUND - GUIDED TRANSRECTAL DRAINAGE OF PELVIC ABSCESS. ASEAN J Radiol [Internet]. 2023Apr.11 [cited 2023Jun.8];5(3):305-10. Available from: https://asean-journal-radiology.org/index.php/ajr/article/view/504
License
Copyright (c) 2023 The ASEAN Journal of Radiology
This work is licensed under a Creative Commons Attribution-NonCommercial-NoDerivatives 4.0 International License.
Disclosure Forms and Copyright Agreements
All authors listed on the manuscript must complete both the electronic copyright agreement. (in the case of acceptance)