EMBOLIZATION OF A DURAL SINUS FISTULA BY INTRAOPERATIVE INJECTION WITH N-BUTYL CYANO ACRYLATE (NBCA)
Downloads
Download data is not yet available.
References
Berentein A., Lasjaunias P., (1992), Surgical Neuro-angiography, Vol. 2, Springer-Verlag, Berlin, pp. 175-233.
Valvanis A., et al., (1993), Interventional Neuro- radiology, Springer-Verlag, Berlin Heidelberg New York, pp. 35-54.
Gobin V., Houdart E., et al., Percutaneous transvenous embolization through the thrombosed sinus in transverse sinus dural fistula, AJNR 1993;14:1102-1105.
Gensberg S., Radford R., Embolization of a dural sinus fistula by direct puncture of the occipital arteries, AJR 1993;160:1265-1266.
Halbach VV., Higashida RT., et al. Dural fistulas involving the transverse and sigmoid sinuses: results in 28 patients. Radiology 1987;163:443-447.
Djindjian R., Merland JJ., Theron J. Superselective arteriography of the external carotid artery. New York, NY. Springer-Verlag. 1977;606-628.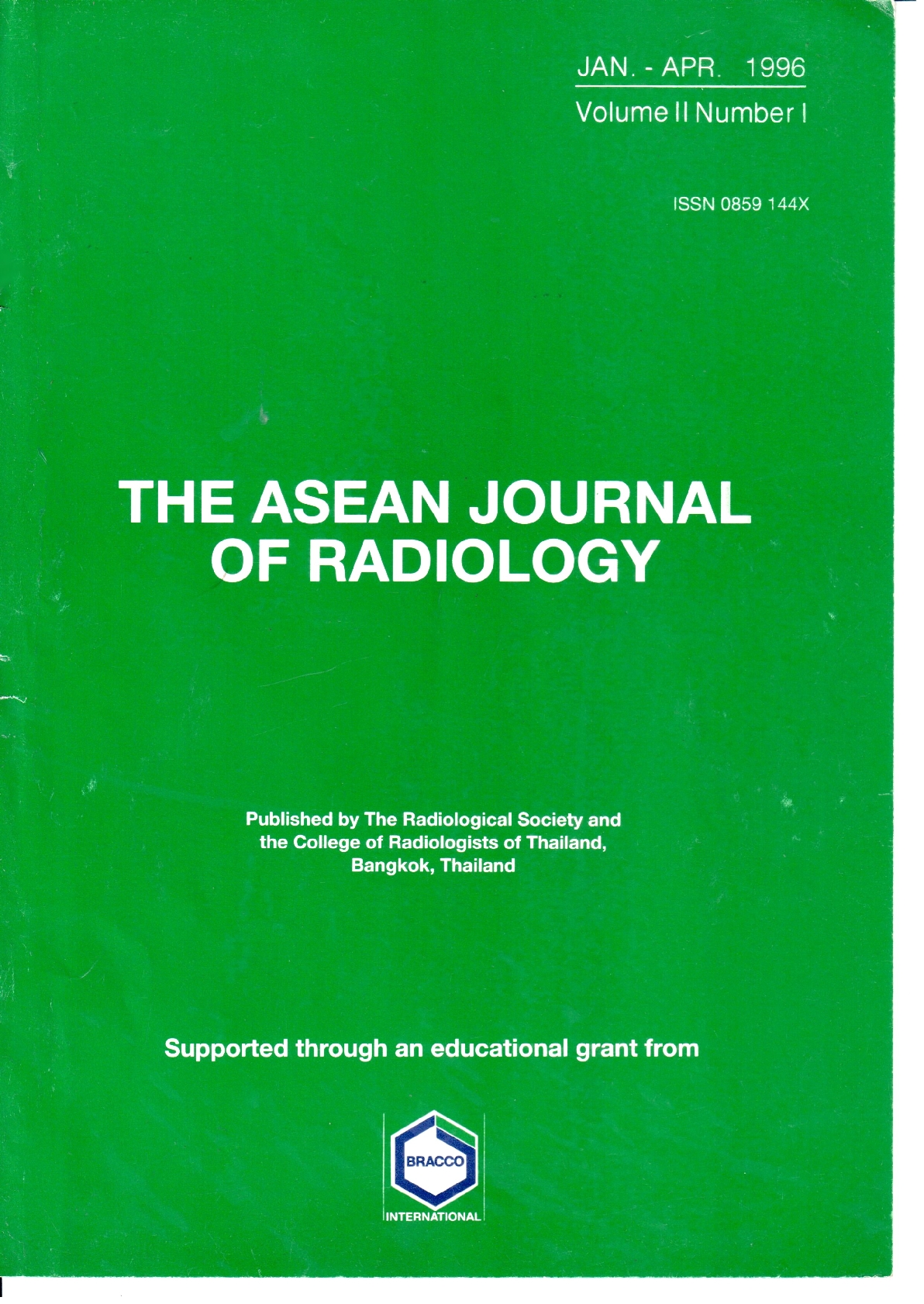 Downloads
How to Cite
1.
PONGPECH S, SUTHIPONCHAI S. EMBOLIZATION OF A DURAL SINUS FISTULA BY INTRAOPERATIVE INJECTION WITH N-BUTYL CYANO ACRYLATE (NBCA). ASEAN J Radiol [Internet]. 2023Mar.31 [cited 2023Oct.5];2(1):89-94. Available from: https://asean-journal-radiology.org/index.php/ajr/article/view/299
License
Copyright (c) 2023 The ASEAN Journal of Radiology
This work is licensed under a Creative Commons Attribution-NonCommercial-NoDerivatives 4.0 International License.
Disclosure Forms and Copyright Agreements
All authors listed on the manuscript must complete both the electronic copyright agreement. (in the case of acceptance)