Reports of primary and secondary breast lymphoma: our experience in King Chulalongkorn Memorial Hospital
Keywords:
Primary breast lymphoma, Secondary breast lymphoma, Mammography, Ultrasonography, Magnetic resonance imaging
Abstract
We report four cases of primary breast lymphoma (PBL) and five cases of secondary breast lymphoma (SBL). We illustrate imaging findings in various imaging modalities including mammography, ultrasonography (US), magnetic resonance imaging (MRI) and positron emission tomography (PET) as well as review literature concerning this uncommon condition.
Downloads
Download data is not yet available.
References
Domchek SM, Hecht JL, Fleming MD, Pinkus GS, Canellos GP. Lymphomas of the breast: primary and secondary involvement. Cancer 2002;94:6-13. doi: 10.1002/cncr.10163.
Brustein S, Filippa DA, Kimmel M, Lieberman PH, Rosen PP. Malignant lymphoma of the breast. A study of 53 patients. Ann Surg 1987;205:144-50. doi: 10.1097/00000658-198702000-00008.
Sabaté JM, Gómez A, Torrubia S, Camins A, Roson N, De Las Heras P, et al. Lymphoma of the breast: clinical and radiologic features with pathologic correlation in 28 patients. Breast J 2002;8:294-304. doi: 10.1046/j.1524-4741.2002.08509.x.
Yang WT, Lane DL, Le-Petross HT, Abruzzo LV, Macapinlac HA. Breast lymphoma: imaging findings of 32 tumors in 27 patients. Radiology 2007;245:692-702. doi: 10.1148/radiol.2452061726. Epub 2007 Oct 2.
Surov A, Holzhausen HJ, Wienke A, Schmidt J, Thomssen C, Arnold D, et al. Primary and secondary breast lymphoma: prevalence, clinical signs and radiological features. Br J Radiol 2012;85:e195-205. doi: 10.1259/bjr/78413721.
Lepori D. Inflammatory breast disease: The radiologist's role. Diagn Interv Imaging 2015;96:1045-64. doi: 10.1016/j.diii.2015.07.006. Epub 2015 Sep 12.
Wiseman C, Liao KT. Primary lymphoma of the breast. Cancer 1972;29:1705-12. doi: 10.1002/1097-0142(197206)29:6<1705::aid-cncr2820290640>3.0.co;2-i.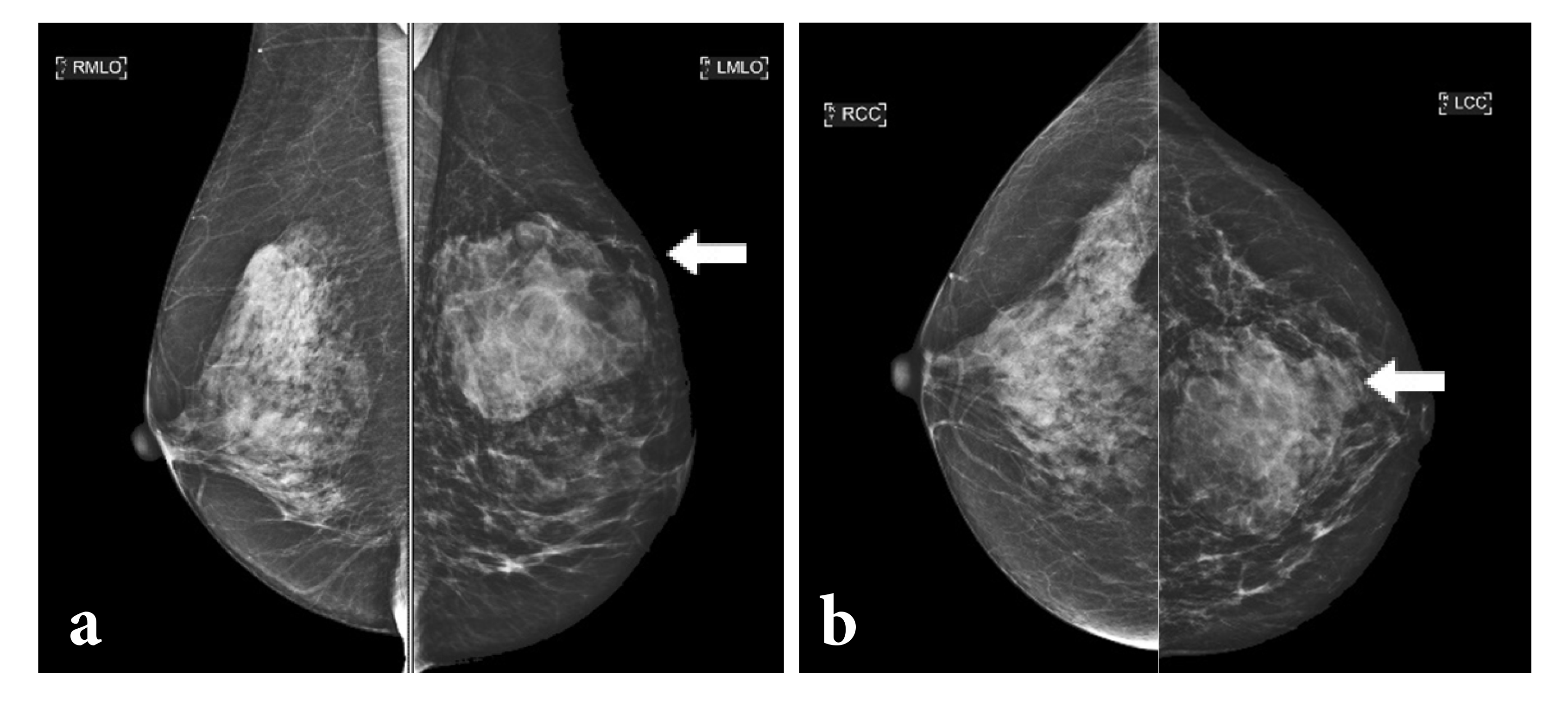 Downloads
How to Cite
1.
Panichyawat S, Hansakul P. Reports of primary and secondary breast lymphoma: our experience in King Chulalongkorn Memorial Hospital . ASEAN J Radiol [Internet]. 2022Aug.31 [cited 2023Oct.1];23(2):90-115. Available from: https://asean-journal-radiology.org/index.php/ajr/article/view/135
License
Copyright (c) 2022 The ASEAN Journal of Radiology
This work is licensed under a Creative Commons Attribution-NonCommercial-NoDerivatives 4.0 International License.
Disclosure Forms and Copyright Agreements
All authors listed on the manuscript must complete both the electronic copyright agreement. (in the case of acceptance)